Finding the Best Brake Service in Omaha, NE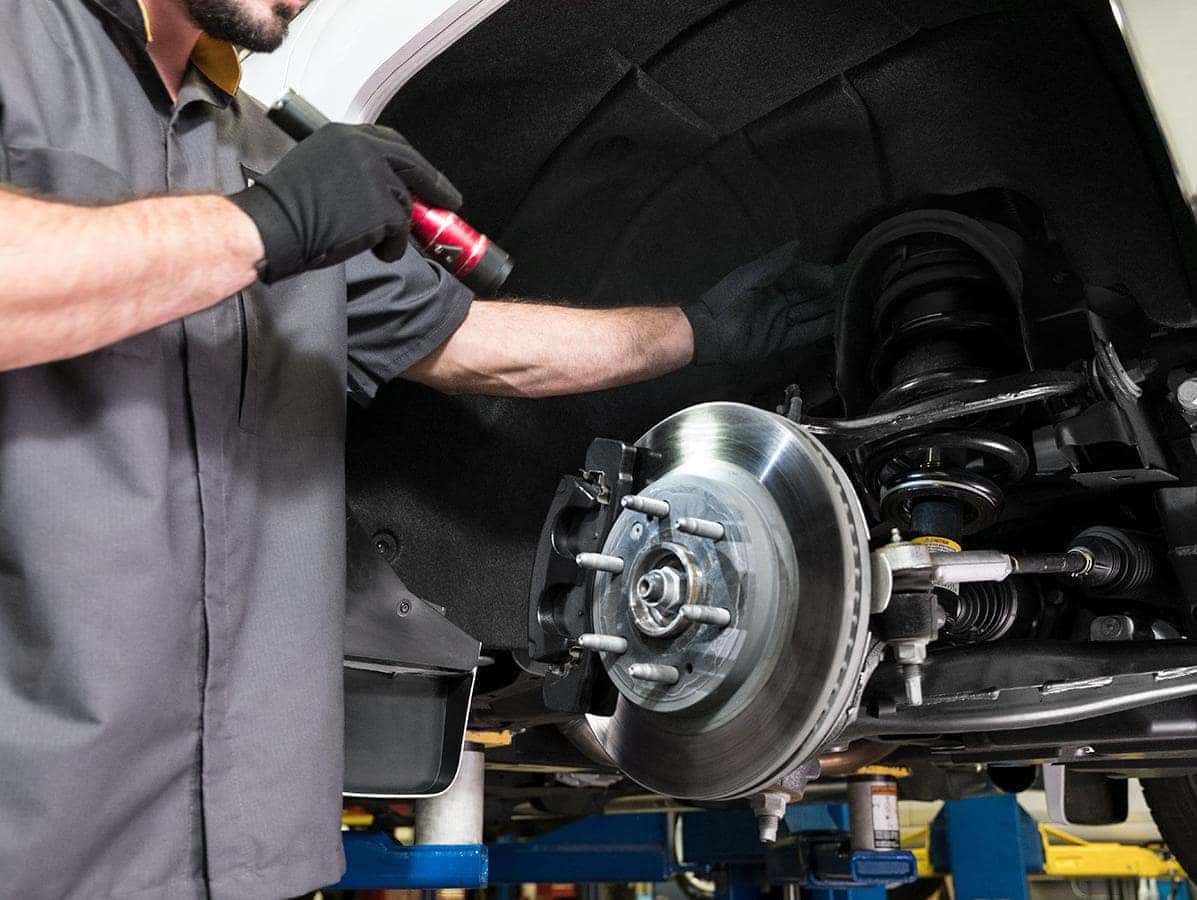 The automotive experts at our Omaha, NE Mazda dealership understand that owning a car is a long-term commitment. Mazda cars and SUVs are built to last, but any vehicle requires regular maintenance. They also require expert care from technicians who are trained to ensure your Mazda operates the way it should.
Brakes are essential in order to avoid an accident, and you can't afford to cut corners when it comes to maintenance and repair. When you need automotive service, make the smart choice and bring your vehicle in to Woodhouse Place Mazda.
Basics of Brakes
If your Mazda3 sedan needs brake maintenance or repair, our Mazda Service Center serving the Omaha, NE area is ready to serve you. You can expect top-level service from trained Mazda technicians who understand your car's automotive needs.
One question we get a lot has to do with knowing when it's time for brake service or repair. There are three basic signs:
You hear odd noises (grinding, squealing, or screeching) when the wheels turn
You have to press harder to get the brakes to work
It takes longer to stop
If you notice any of these "symptoms", bring your car in for an inspection right away. Ignoring the problem could result in a serious accident. Plus, if you wait too long, you could end up with a bigger repair bill than if you'd fixed the problem right away.
Why Choose Our MAZDA Dealership
Woodhouse Place Mazda near Lincoln, NE is a dealership you can trust to take care of your Mazda CX-30 SUV. We offer comprehensive auto care, from basic maintenance to complex repairs and parts replacement. Our Mazda Parts Center offers high-quality OEM parts so you can trust they were designed specifically for your Mazda MX-5 Miata. Our Certified Service Center is open 6 days a week for your convenience, including Saturdays.
If you are concerned about your brakes or any other automotive need, schedule a service appointment online to avoid a wait.
If you are interested in buying or leasing a new car, come in for a test drive at our Mazda dealership in Omaha, NE. One of our experienced sales associates will be happy to assist you.