Healthcare Workers: Get Your Oil Changed At Woodhouse Place Mazda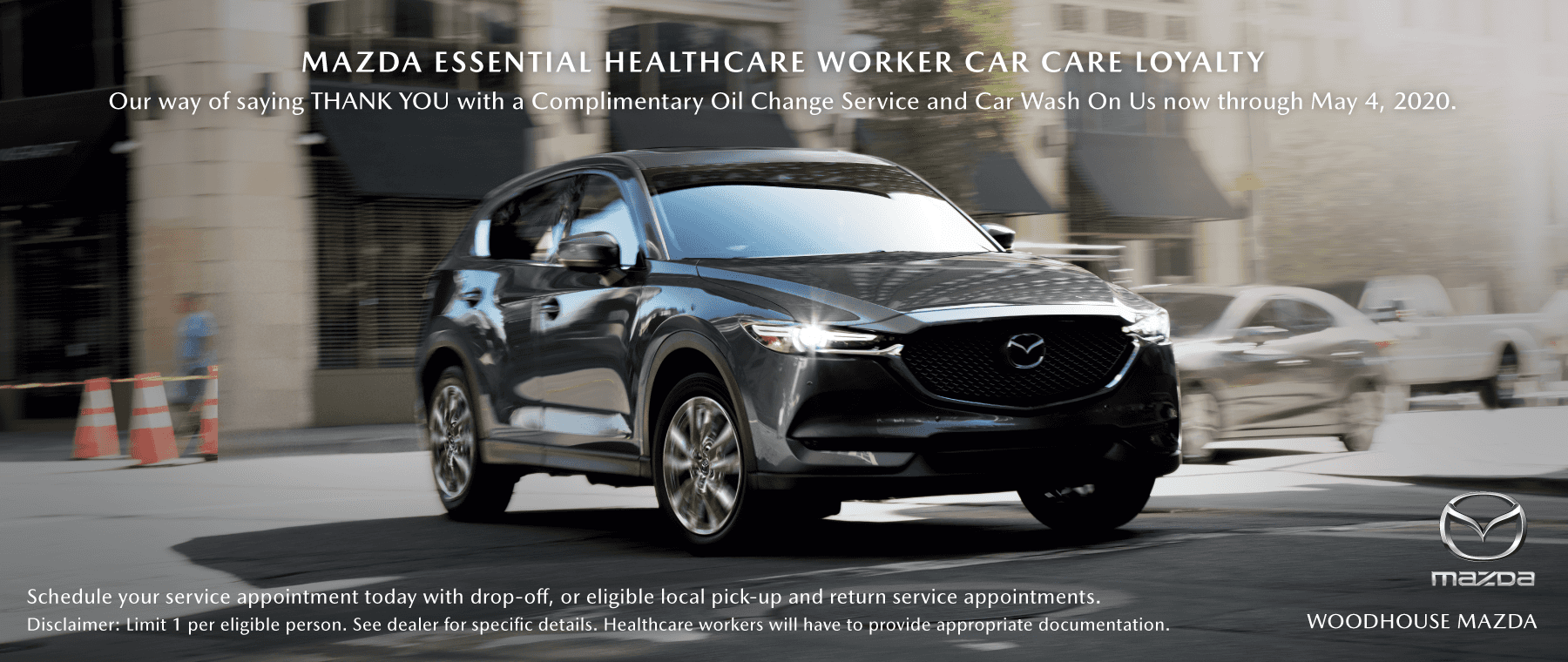 At Woodhouse Place Mazda we appreciate all of the work our essential healthcare workers are doing for our community. This is why we have implemented the Essential Car Care Program. From now through May 4th, we want to give you an oil change and car wash to your Mazda vehicle as a token of our appreciation.
To redeem this offer simply schedule your oil change service to bring your Mazda in at a time that fits your schedule. We will give your Mazda an oil change and car wash to make sure your car is well serviced.
Healthcare workers eligible for this include all hospital, urgent care, surgical centers, home health providers, assisted living centers, long term care facilities and more. You must provide proof of health care occupation such as ID card, state licencing or pay stub.