Importance of Routine Oil Changes in Omaha, NE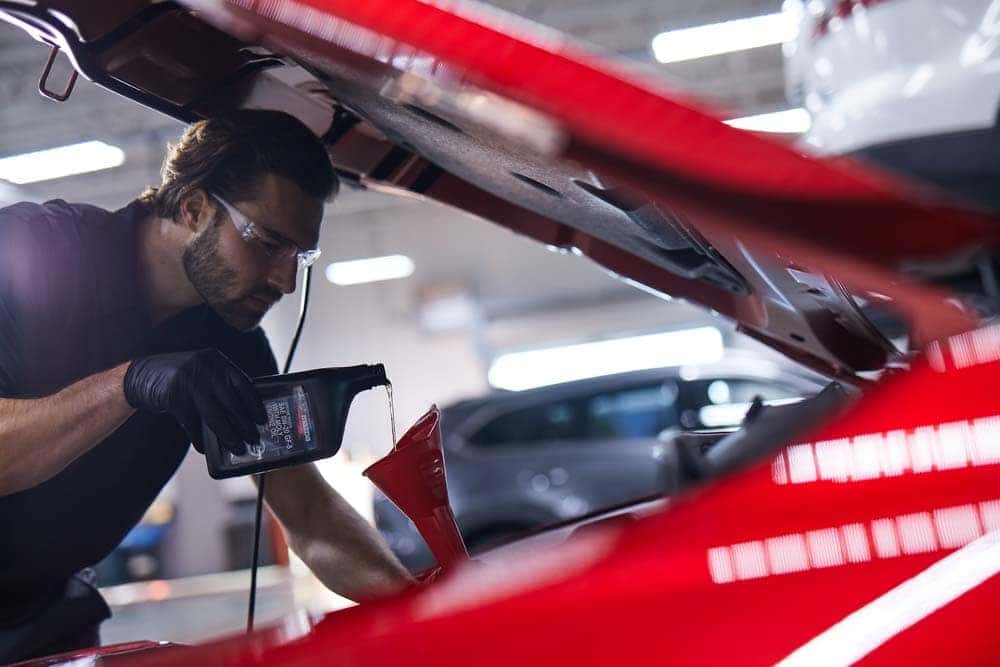 Maintaining your Mazda is important, especially in our part of the country. Our Omaha, NE Mazda service center is here to keep your Mazda3 sedan or Mazda CX-5 SUV in prime condition for a long time. Our certified technicians are dedicated to providing regular maintenance and repair, from tire changes and transmission checks to oil changes.
Getting an oil change is one of those things that sounds unimportant, but it really goes a long way towards keeping your car on the road for years to come. Woodhouse Place Mazda has created a brief overview to help you understand the importance of oil changes and other types of maintenance.
Oil Change Recommendations
It's a good idea to have the oil changed in your Mazda CX-9 SUV every three months, or every 3,000 to 5,000 miles. If you have a long commute or drive a lot for work, you might need to do it more often.
What Happens if I Neglect Oil Changes?
Major problems can happen if you neglect to change your oil. Oil keeps your car's engine lubricated, which prevents friction and wear. If friction or wear becomes worse, your engine can become quite damaged. Not only is this a potentially dangerous situation, but it can also lead to expensive repairs.
Maybe you know that running low on oil is bad, but are you aware that old oil can cause problems, too? Over time, oil becomes gummy, causing the engine to work harder just to run normally. This causes your car to use more fuel, which means you'll have to make more frequent stops for gas. Gummy oil can lead to costly engine damage as well.
Why Come to Woodhouse Place MAZDA for Service?
Our service center serving Omaha, NE hosts a team of qualified service technicians who can help you with all of your auto needs. Aside from oil changes, we can also help with tire rotations, brake inspections, transmission repairs, and major component repairs. We only use genuine Mazda parts and accessories so you can be assured of their quality and reliability.
Visit Woodhouse Place MAZDA Today
If it's time to buy a new Mazda car or SUV, come in for a test drive today. We carry a wide inventory of new models, including the Mazda6 sedan and the Mazda CX-3 compact crossover. One of our Mazda dealers will be happy to help you find the right model for your lifestyle and budget.