Discover the Power of the 2020 Mazda CX-5 at Woodhouse Place Mazda!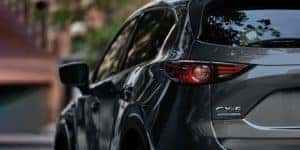 The 2020 Mazda CX-5 is a striking Mazda SUV that is engineered to provide a fun, entertaining drive for everyone involved. From the bold lines to luxurious interiors, it's tailored to please. But today, Woodhouse Place Mazda wants to show off the horsepower in the 2020 Mazda CX-5.
Power Comes Standard
Captivating driver experiences are at the heart of all Mazda cars, and this Mazda crossover does not buck the trend. From the base model, you're already getting a 2.5-liter Skyactiv®-G engine with Cylinder Deactivation. That delivers power and efficiency, allowing the Mazda CX-5 to limit engine power when it's not needed to increase MPG. You can experience a powerful 187 horsepower and 186 lb-ft of torque that excites and powers through rough roads.
Turbocharged Grand Touring
However, the true power of the 2020 Mazda CX-5 is found in the Grand Touring Reserve model, which attaches a Dynamic Pressure Turbocharger and Variable Valve Timing to the 2.5-liter Skyactiv®-G engine. The components deliver a boosted 250 horsepower and up to 320 lb-ft of torque when fueled with premium gasoline, which provides an edge of your seat engagement while you commute or head out on a weekend getaway. And with a 2,000-lb towing capacity, you can also make the most of those trips by taking all your toys with you.
Discover the 2020 Mazda CX-5 for Yourself with a Test Drive!
We can talk about the praises of the 2020 Mazda CX-5 all day, but the best way to experience it is to do so in person. So, contact an Omaha Mazda dealer today to give the 2020 Mazda CX-5 a test drive! We guarantee that while this blog makes the Mazda CX-5 sound good, test driving it is even better.